SUN PROTECTION  FILMS
For most of the months of the year, the sun's rays passing through the windows of homes, offices, schools, hospitals, and all those buildings exposed to the sun, cause an annoying problem, the greenhouse effect, which, as is well known, increases a lot. the temperature of the rooms causing discomfort.
The energy that passes through the crystals in the form of heat is unlikely to escape due to the work carried out by the double glazing which, as the law provides, must limit the dispersion of heat to a minimum.
It is an absolutely certain fact that high temperatures cause discomfort and reduce efficiency in the workplace.
With solar control films, it is possible to maximize energy savings by increasing the temperature of the air conditioning system, moderating its cost and significantly reducing CO2 emissions, which are harmful to the environment and to all of us.
Share
Infrared solar rays rejected
Reduction of cooling costs
Years to pay off the investment
IMPROVING ENERGY SAVING WHILE MAINTAINING A COMFORTABLE ENVIRONMENT

:
Considerably reduce the heat of the rooms

Cutting costs for the cooling system by up to 50%

Reduce glare and reflection on VDUs

Absorb 99% of UV rays, reducing discoloration of paper, fabrics and furniture.

Safety of any type of glass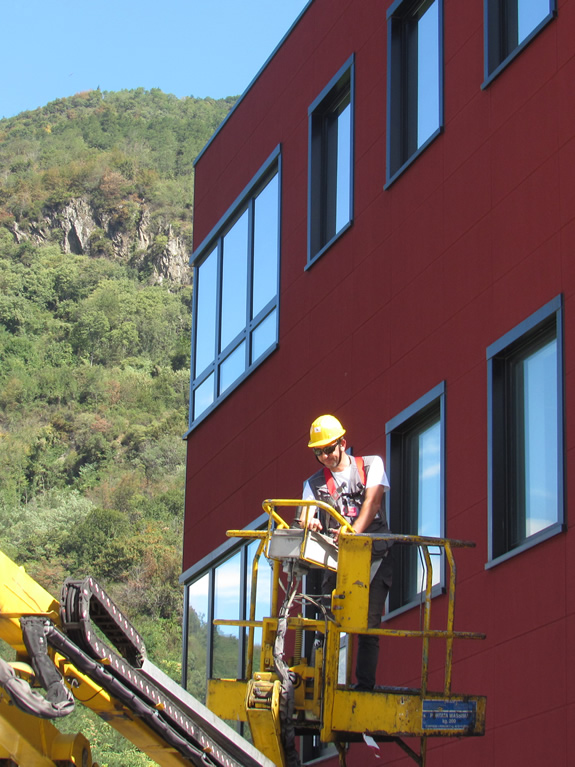 What is your problem?
INTERTEC anti-sun films guarantee the rebalancing of the climate inside the rooms, drastically reducing (up to 50%) the costs of air conditioning, allowing those who work inside a better performance and allowing even in the winter months greater thermal insulation from the cold.
Our Achievements