Client: Brunello Cucinelli S.p.A
Installed Products: Sun Protection Films
Problem Solved: Heat Reduction.
Share
On the roof of this showroom we intervened by removing the old films, cleaned the glass with special rectifying blades and finally we installed new, more performing Sun Protection Films. We have thus re-established the right comfort, reducing strong glare and heat inside.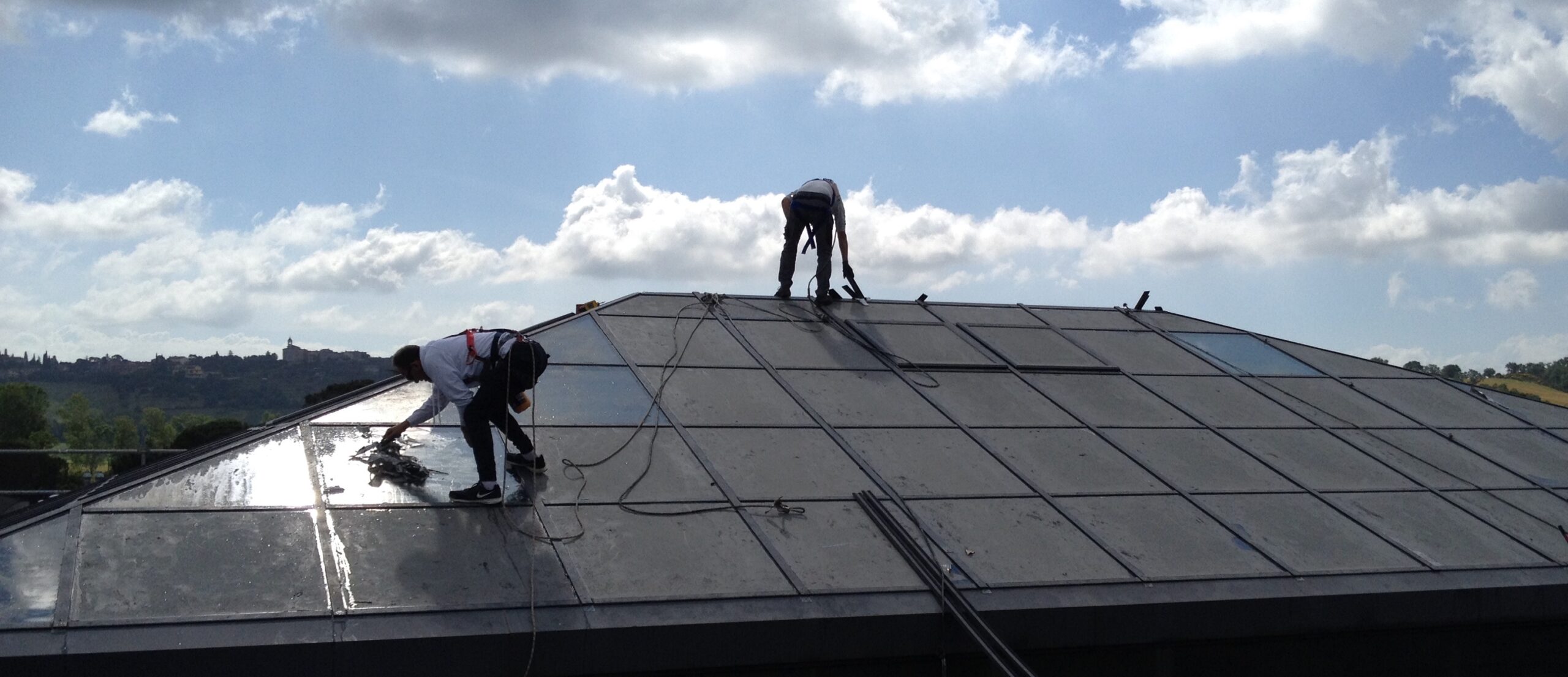 This showroom is characterized by a particular roof on which we had the pleasure of intervening with our Sun Protection Films.
Before even installing the protective films, we cleaned the glass with special grinding blades, in this way we have obtained a glazed surface without imperfections.
Once the windows were cleaned, we applied our Sun Protection Films in order to reduce internal heat and glare caused by the sun's rays, thus restoring the internal microclimate and giving greater comfort to the environment.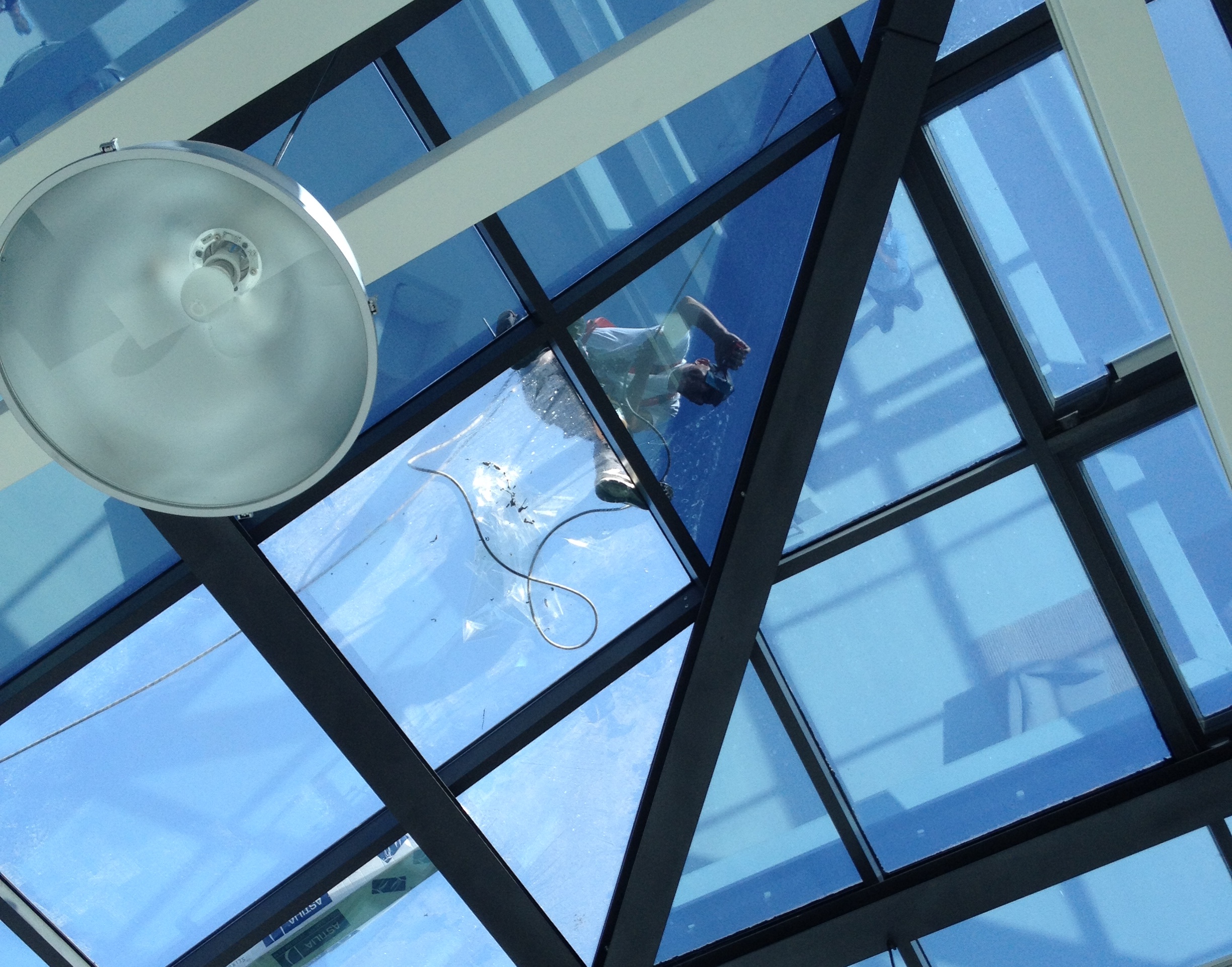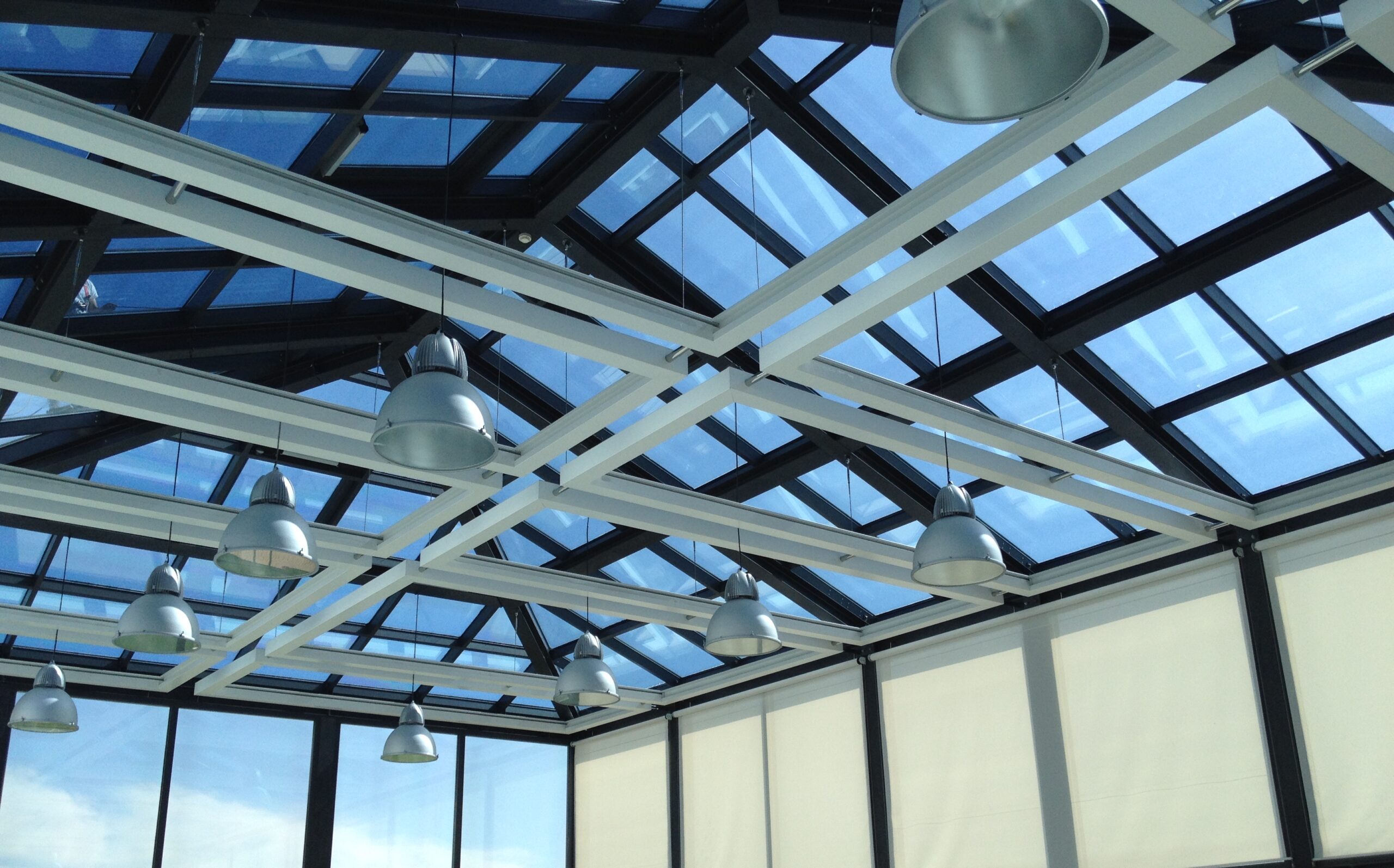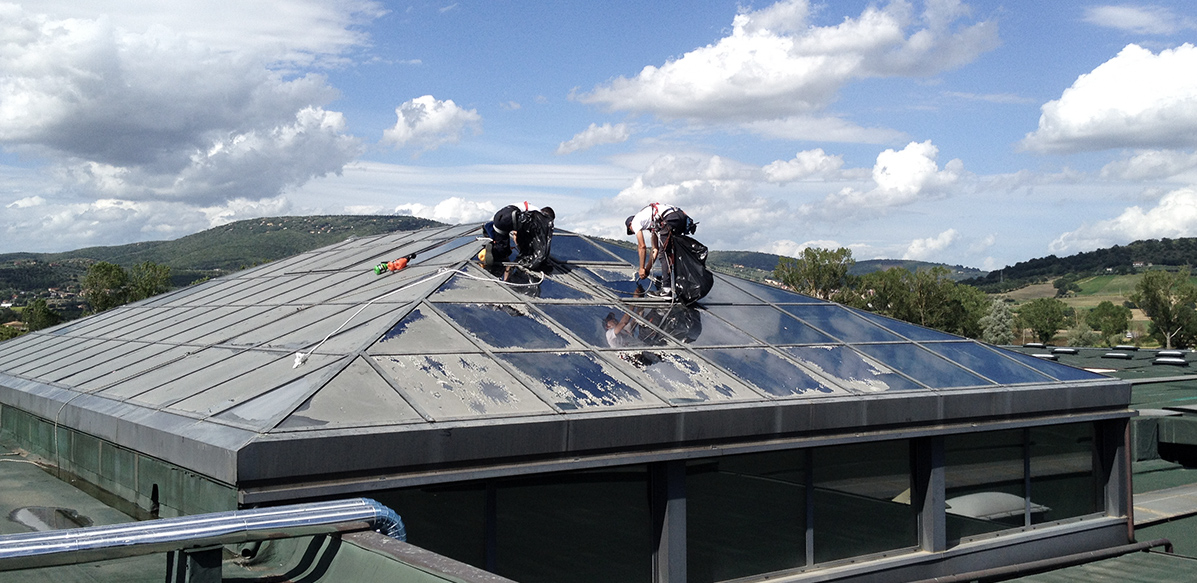 Start a project with us
When the sun is raging, let's defend ourselves with sunscreen films on the windows of the buildings