Università per Stranieri – Perugia
Client: University of Perugia
Installed products: Security films
Problem solved: safety of period stained glass windows
Share
Historic buildings often need more attention to make the environments safer. With our films we have secured the period windows of this ancient building, allowing the entire structure to comply with the law.

SAFETY OF WINDOWS
In case of accidental glass breakage, the splinters are like cutting weapons and in some cases lethal.
The safety of the windows is mandatory, according to the UNI 7697/07 standard, safety criteria in glass applications with reference to the D.L. 115 of 1995 (delivery of the European directive 1992/59 / EC) and the subsequent legislative decree 172 of 2004 (delivery of the European directive 2001/95 / EC).
This standard deals with product safety and has a mandatory value.
Thanks to our solutions we certify every type of glass without replacing it.
Share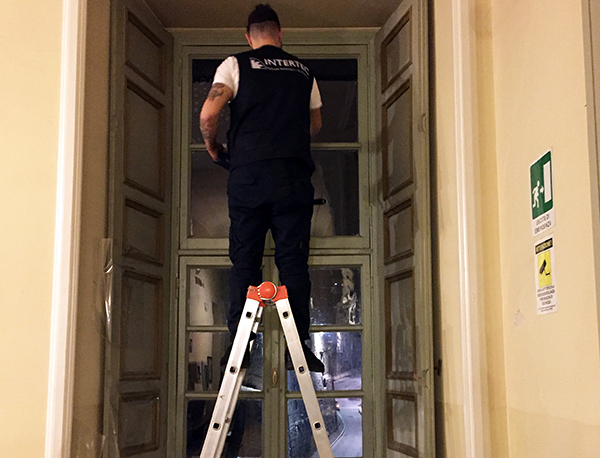 Start a project with us
When the sun is raging, let's defend ourselves with sunscreen films on the windows of the buildings!